Cresta Agent Assist: Real-Time Coaching
Hear what customers are saying about Cresta Agent Assist, which provides real-team coaching for agents in contact centers. Cesta learns the best practices of your top performers and then amplifies them across your entire team, improving overall performance. Here how Blue Nile and Holiday Inn Club Vacations are using Cresta Agent Assist to drive better agent performance – and better customer experience.
Related Videos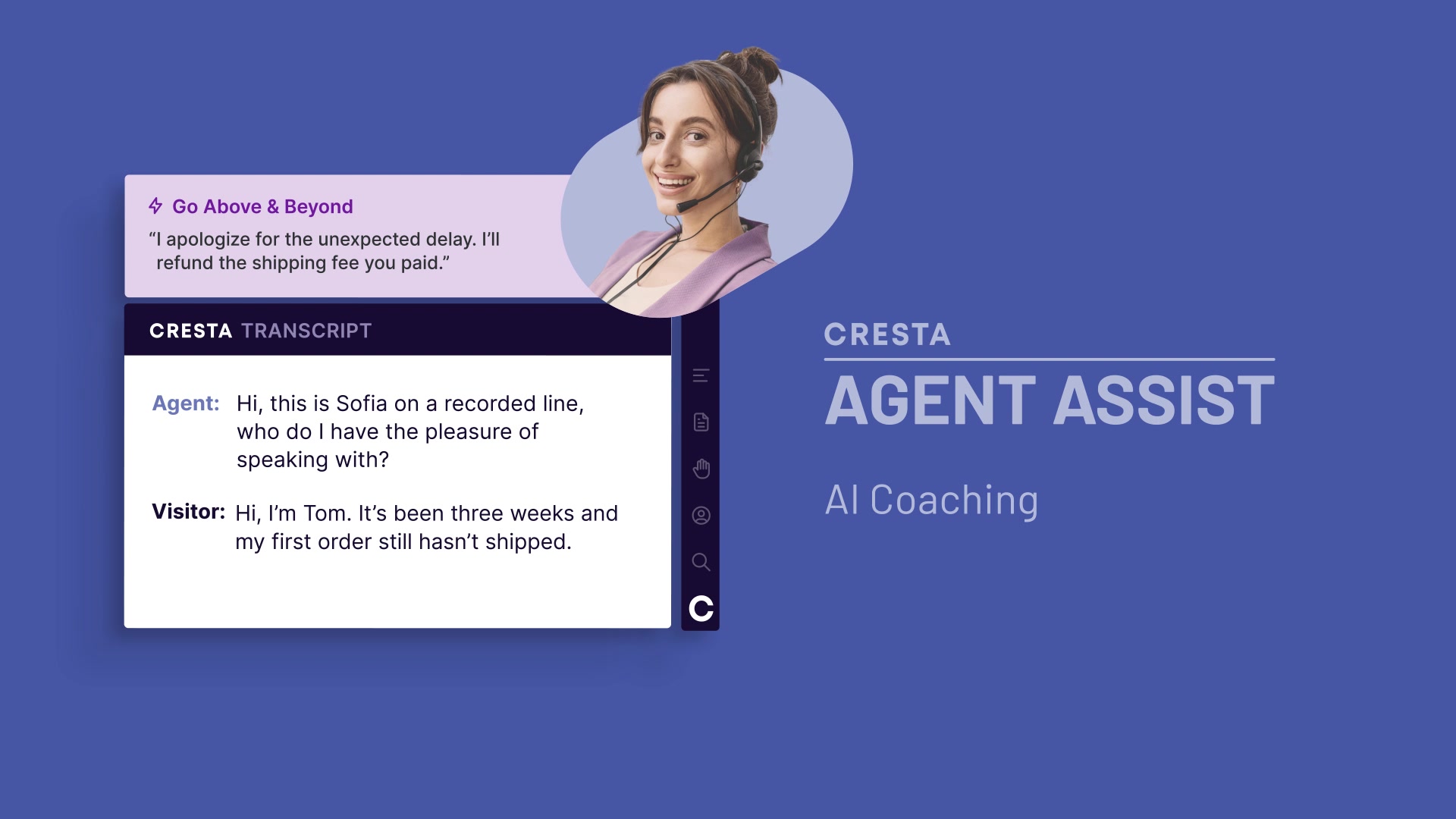 Cresta Agent Assist gives every agent their own personal AI-powered coach on every phone and chat conversation. That helps agents improve soft skills and follow proven best practices.
Cresta's Real-Time Intelligence amplifies the best practices of top performers across your contact center team, guiding agents through customer conversations with AI-powered coaching and key automations like Auto Summarization, Knowledge Assist, and more.
Simplify knowledge management. Cresta Knowledge Assist unifies siloed knowledge bases into one powerful real-time experience. Our AI offers the right information at the right time, so contact center agents get the information they need to resolve customer issues fast.