Related Videos
Cresta Opera is the first no-code solution that lets anyone build powerful, flexible and dynamic AI powered logic in just a few clicks.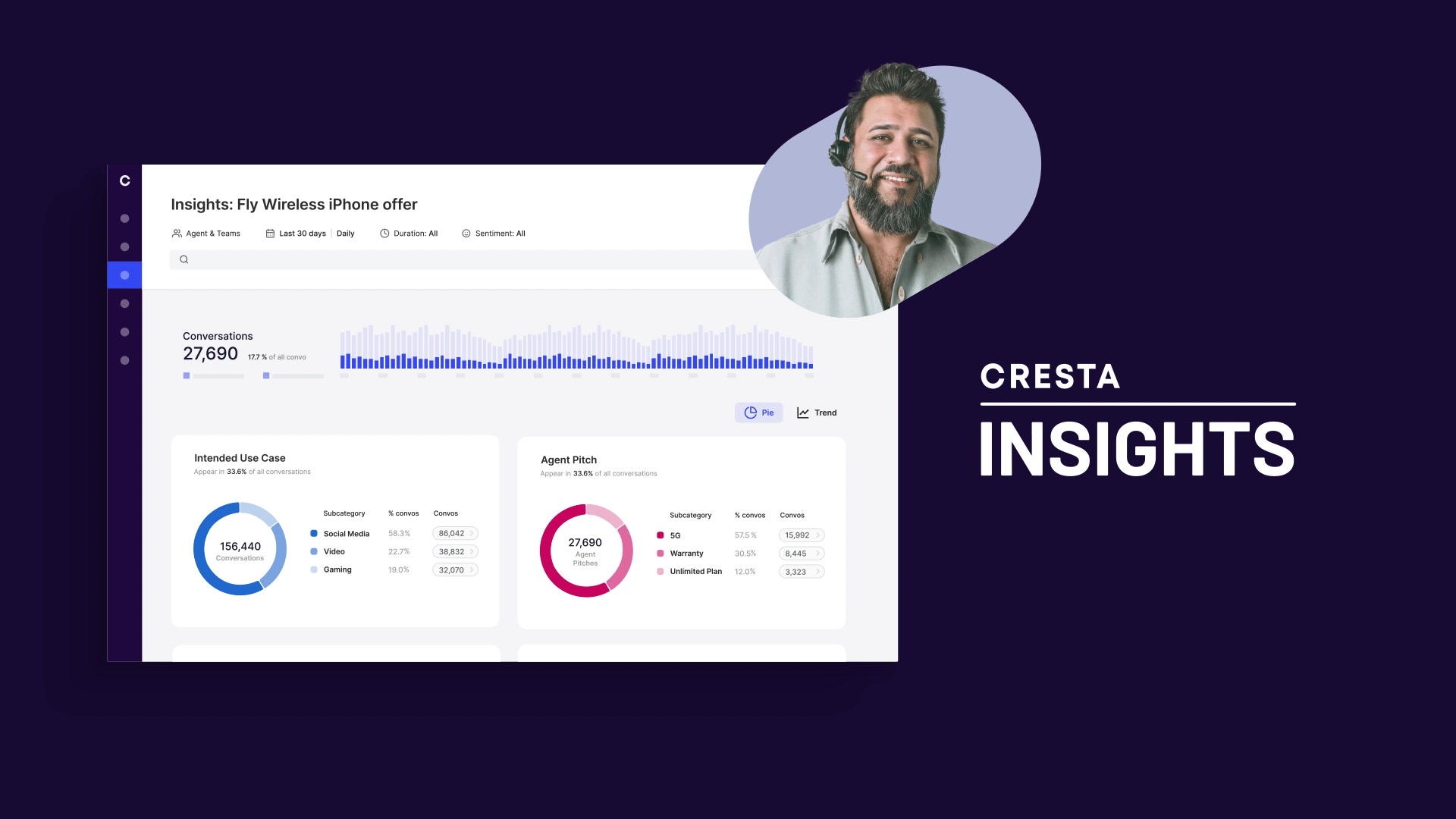 With Cresta Insights businesses can extract customer insights from conversational data and instantly take action. Identify key trends, answer critical business questions, and uncover unknown unknowns, like why customers are calling in. Use these insights to make data-driven decisions and inform business and contact center strategy.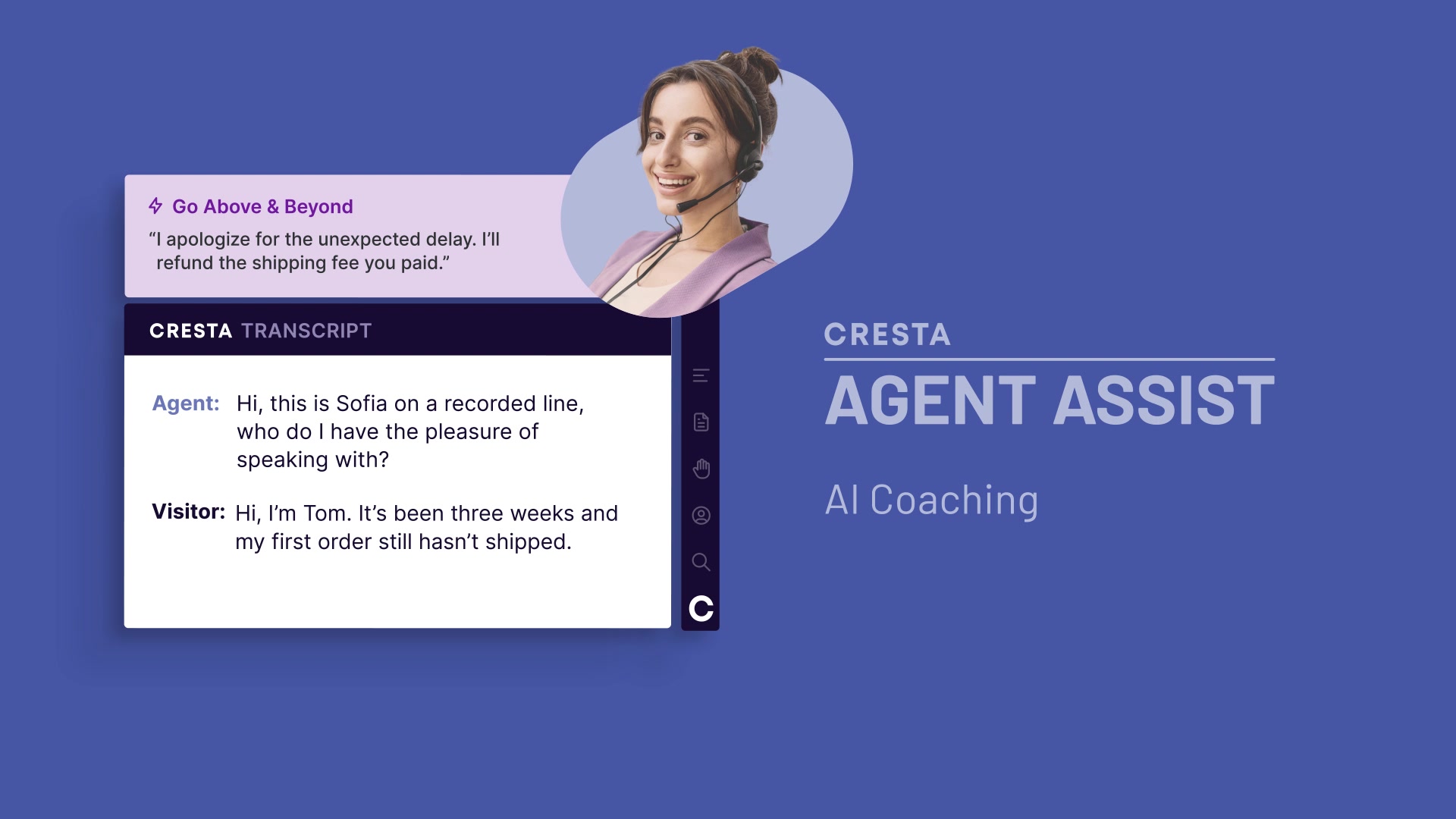 Cresta Agent Assist gives every agent their own personal AI-powered coach on every phone and chat conversation. That helps agents improve soft skills and follow proven best practices.