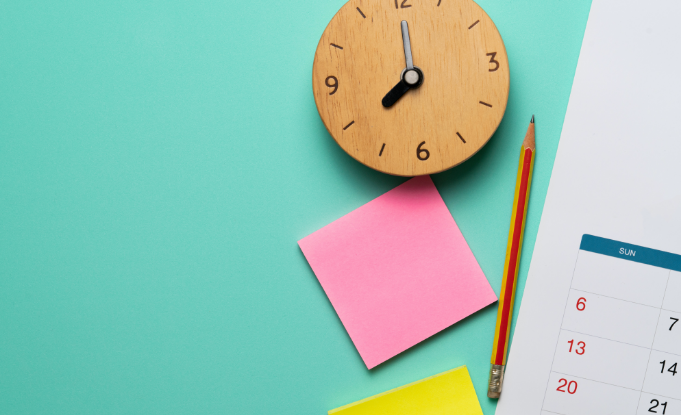 Maintaining high adherence scores can be challenging for even highly-sophisticated contact centers. There's a delicate balance between finding the right people, in the right areas, at the right time of day.
Get it right, and service levels and customer satisfaction will increase. Get it wrong, and immediate chaos ensues. This article uncovers how measuring RTA works in a contact center and four ways to improve your agent adherence today.
What is Real-Time Adherence (RTA)?
Real-Time Adherence (RTA) is a contact center metric that measures agents' adherence to their assigned schedule. If agents follow the correct actions, they are considered "in adherence." If not, they are "out of adherence." 
Reasons agents go out of adherence are:
They are sick.

They are returning late from break time.

Their calls are running longer than expected.

They decide to go on a later break.
An automated RTA monitoring solution gives supervisors insight into adherence so they can control agent schedules and make staffing decisions on short notice. 
Also known as contact center schedule adherence, RTA measures how closely agents follow shift patterns, including how long they spend working on and off the phone. The best way to use RTA is to look at a large group of agents at once and filter to find outliers.
"Schedule adherence measures the extent to which agents follow their schedule. It is the percentage of scheduled time that the agents are available for handing contents divided by the total scheduled time." — Ger Koole, author of Call Center Optimization
Measuring Real-Time Adherence in the Contact Center
Monitoring adherence involves comparing your real-time ACD data with your forecasts. Knowing the difference between your forecast and reality can improve forecasting and create better customer experiences. In addition, intelligent solutions like Cresta Director can alert you of issues in real-time or on a scheduled cadence when your agents are out of adherence. 
The formula for measuring adherence is:
(Scheduled time – Time out of adherence) / Scheduled time = Adherence
Let's look at an example of tracking adherence in a contact center. 
An agent has a 3-hour schedule, starting with one hour of outbound calls and one hour of inbound calls, a paid 15-minute break, then 45 minutes of additional outbound calls.

The agent signs in 10 minutes late, and continues with a call 3 minutes into scheduled email time before switching channels.

They then delay the break by 10 minutes because they were finishing an inbound call, and finishes the 3-hour shift on time. 
Out of the three scheduled hours, they were not working on scheduled activities for 23 minutes.
Using the formula above:
Agent Adherence: (180 – 23) / 180 = 87%
Having 100% adherence means that an agent's scheduled activities match their actual activities reported by the ACD. Conversely, a lower adherence score results from deviations from the agent's schedule, including exceptions.
Agents aren't expected to maintain 100% adherence. There are factors, like time spent switching channels, that aren't considered "scheduled work time". Contact centers aim for an 85% adherence rate minimum.
4 Ways to Improve your Real-Time Adherence Metrics
1. Set goals
Set a target adherence rate for the schedule. Most contact centers strive for an adherence rate of 85%, since 100% is near impossible.Create a one-page plan that team leaders and workforce managers keep on hand. This document explains what to do when service levels are above or below the goal. For example, your plan can include: 
Which offline activities to cancel or reschedule if the service level dips four points

What actions to take when service levels are above the plan

How to reskill agents between multiple call types 
Having a plan in place makes the process smooth and efficient for when you need to improve schedule adherence. Review your target adherence percentage regularly to make sure it still meets customer service goals and adjust as needed.
2. Make expectations clear to agents 
Keep everyone in the contact center on the same page about adherence. Agents may be unclear about what's expected, or they may not be aware that their behavior doesn't meet those expectations. Help them out by giving them feedback.
3. Gamify tasks and reward agents 
Turning everyday tasks into games keeps agents motivated and engaged. In fact, when a work task is gamified, 89% of surveyed employees said they were eager to finish it. 
Reward agents with high adherence scores through public recognition and bonuses. For example, if an agent maintains a 95% or above adherence score, they can earn a gift card or fancy coffee drink at the local cafe. 
Read more: How Gamification Can Keep Your Contact Center Agents Engaged
4. Use AI software to track adherence 
The State of Contact Center 2021 report states that more than 50% of the contact centers expect the demand for artificial intelligence to grow in the next few years. An AI software like Cresta can ensure real-time adherence in the contact center. 
Cresta evaluates every conversation against key behaviors and criteria, accelerating QA and saving managers hours of manual work per week on average. You can review and monitor team activity with Cresta Director Analytics and make decisions based on facts, not opinions. 
Read more: How to Clone Your Best Agents (Ethically)