Cresta Director: Real-Time Visibility for Managers
Hear what customers are saying about Cresta Director, which provides real-time visibility of 100% of agents calls and chats in a contact center. Cresta lets you track agent performance, get alerts, provide live assistance, and more. Here how Blue Nile and Holiday Inn Club Vacations are using Cresta Director to drive better agent performance – and better customer experience.
Related Videos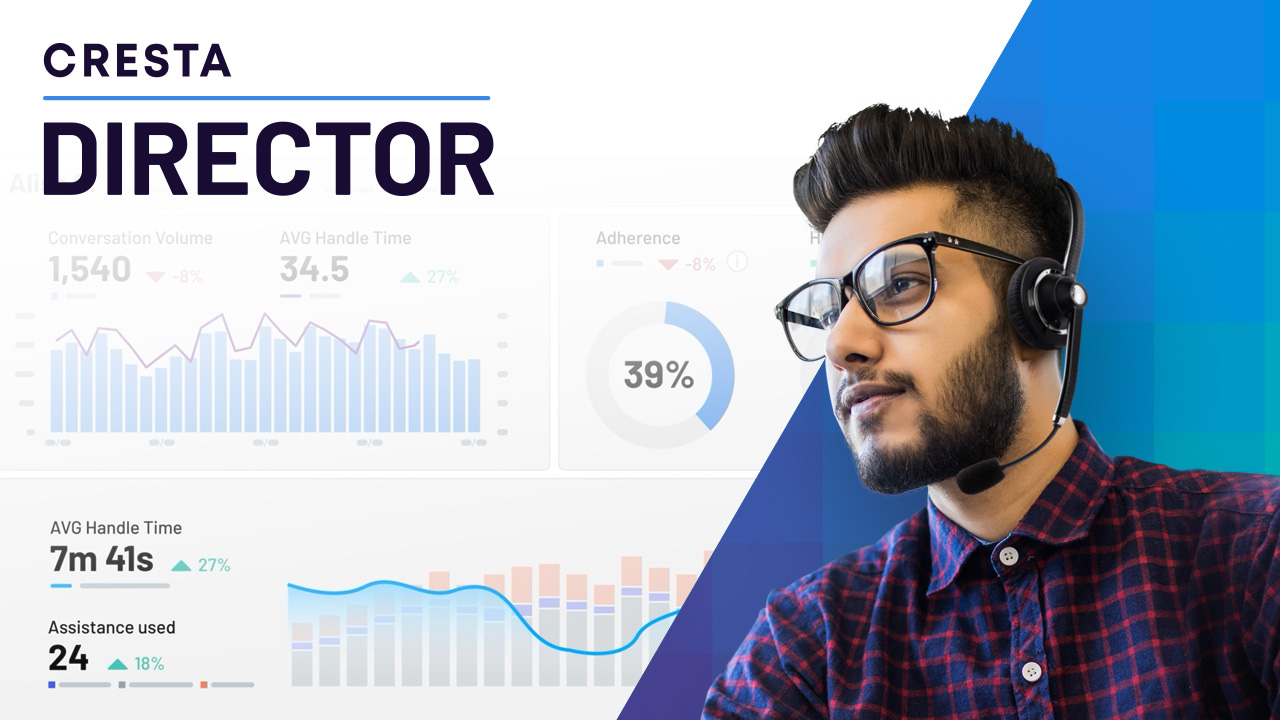 Understand, evaluate, coach, and take action. Cresta analyzes 100% of conversations in your contact center, assists the QA process, tracks agent performance, and offers enriched #coaching tools so managers can quickly act on their findings and build higher performing teams.
Cresta Opera is the first no-code solution that lets anyone build powerful, flexible and dynamic AI powered logic in just a few clicks.
Simplify knowledge management. Cresta Knowledge Assist unifies siloed knowledge bases into one powerful real-time experience. Our AI offers the right information at the right time, so contact center agents get the information they need to resolve customer issues fast.