Simplify knowledge management. Cresta Knowledge Assist unifies siloed knowledge bases into one powerful real-time experience. Our AI offers the right information at the right time, so contact center agents get the information they need to resolve customer issues fast.
Related Videos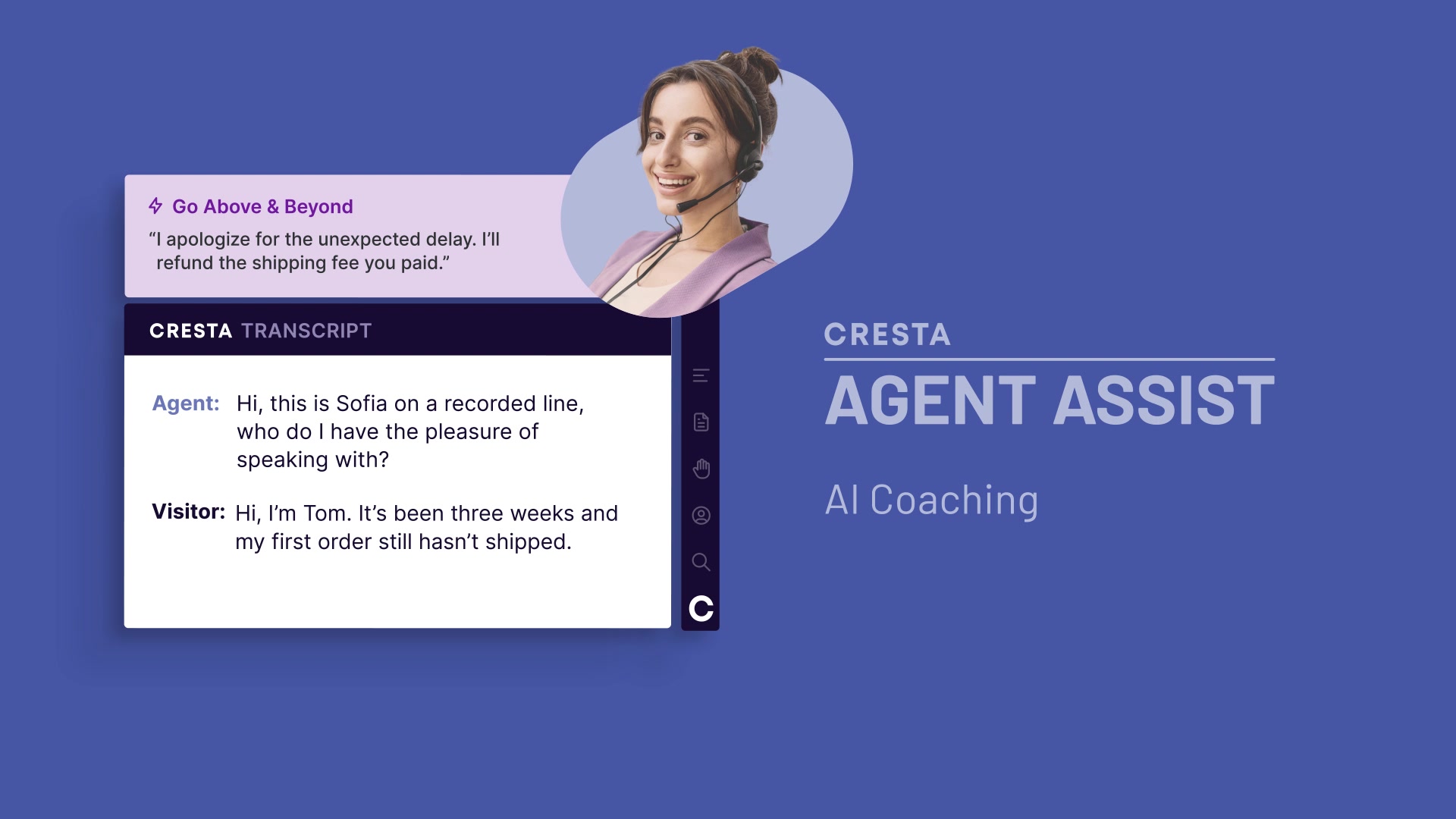 Cresta Agent Assist gives every agent their own personal AI-powered coach on every phone and chat conversation. That helps agents improve soft skills and follow proven best practices.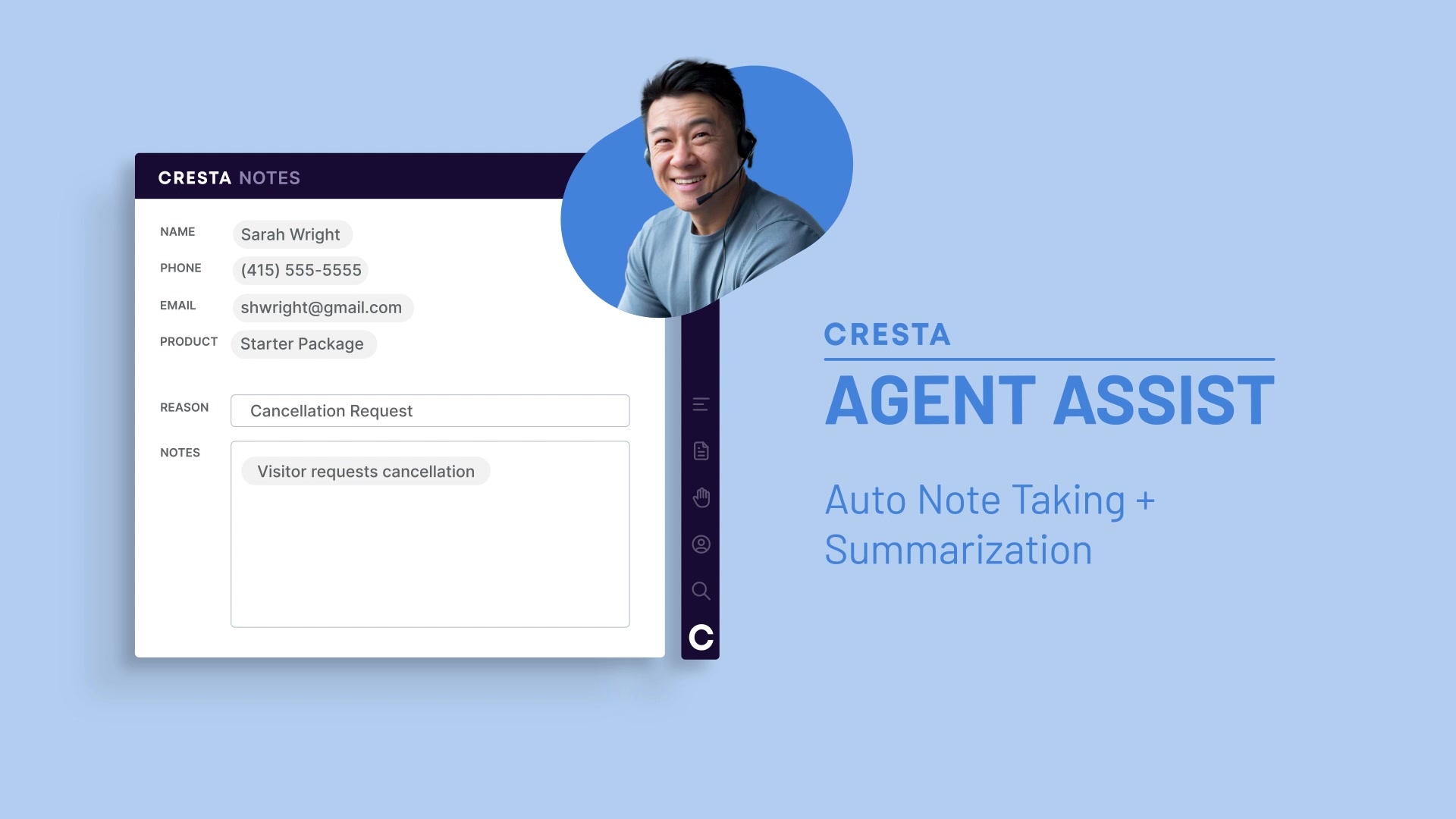 Contact Center Agents spend a whopping one-third of call time on post-call activities, from writing notes and summaries to copy-and-pasting them into different applications. Meet Auto Summarization & Note Taking, and say goodbye to tedious tasks and After Call Work that are slowing down your agents.
Eliminate repetitive tasks with polished, AI-generated responses that are based on the most common replies from your top agents. With a press of a button, quickly auto-complete sentences, saving agents up to 5 hours per week.