With Cresta Insights businesses can extract customer insights from conversational data and instantly take action. Identify key trends, answer critical business questions, and uncover unknown unknowns, like why customers are calling in. Use these insights to make data-driven decisions and inform business and contact center strategy.
Related Videos
Simplify knowledge management. Cresta Knowledge Assist unifies siloed knowledge bases into one powerful real-time experience. Our AI offers the right information at the right time, so contact center agents get the information they need to resolve customer issues fast.
Eliminate repetitive tasks with polished, AI-generated responses that are based on the most common replies from your top agents. With a press of a button, quickly auto-complete sentences, saving agents up to 5 hours per week.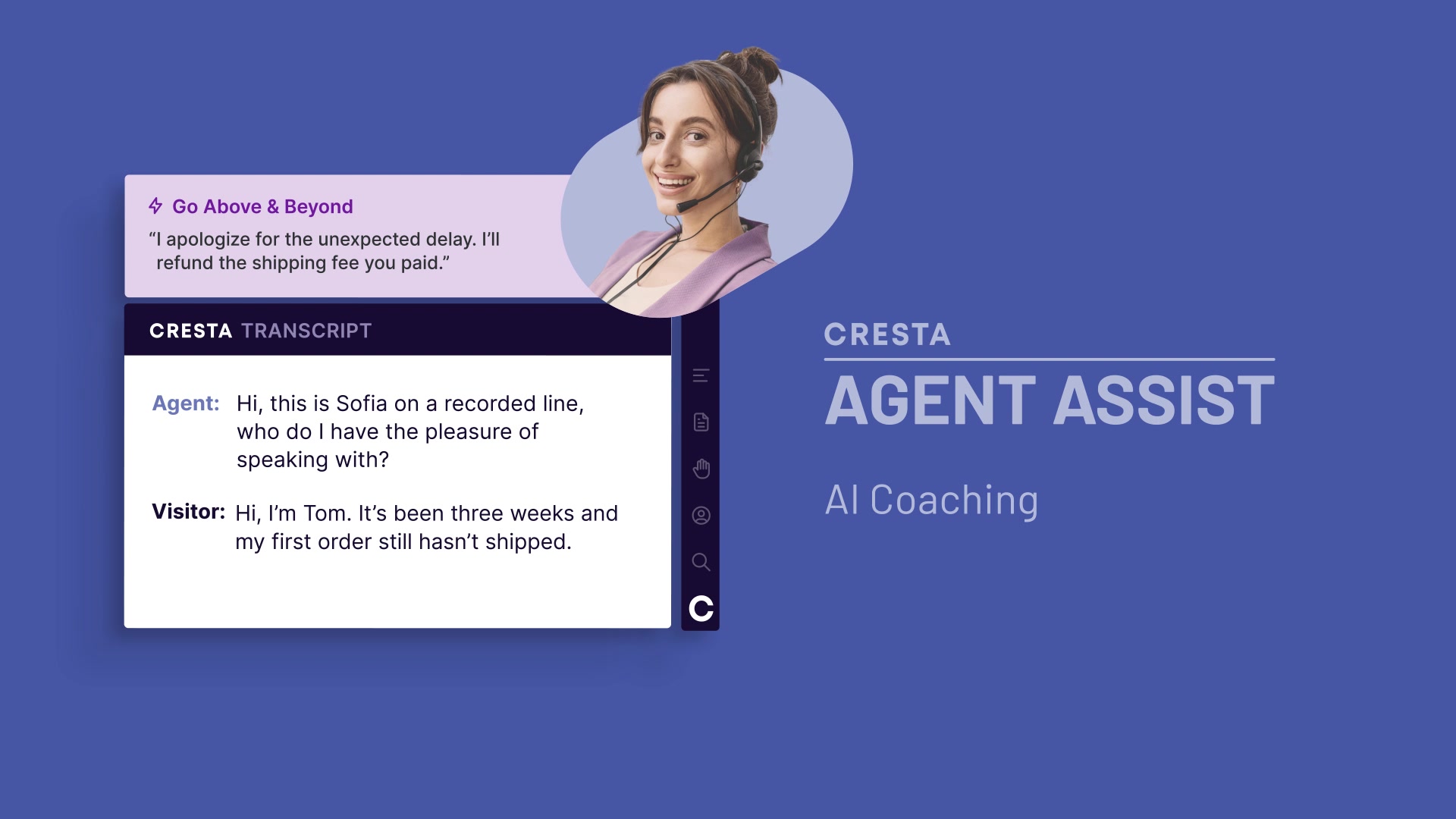 Cresta Agent Assist gives every agent their own personal AI-powered coach on every phone and chat conversation. That helps agents improve soft skills and follow proven best practices.