Take the guesswork out of chatbot automation for the contact center. Cresta Virtual Agent helps you discover conversation reasons and behaviors, and automate conversations by leveraging Large Language Models (LLMs) – the same generative AI technology behind revolutions like ChatGPT.
Related Videos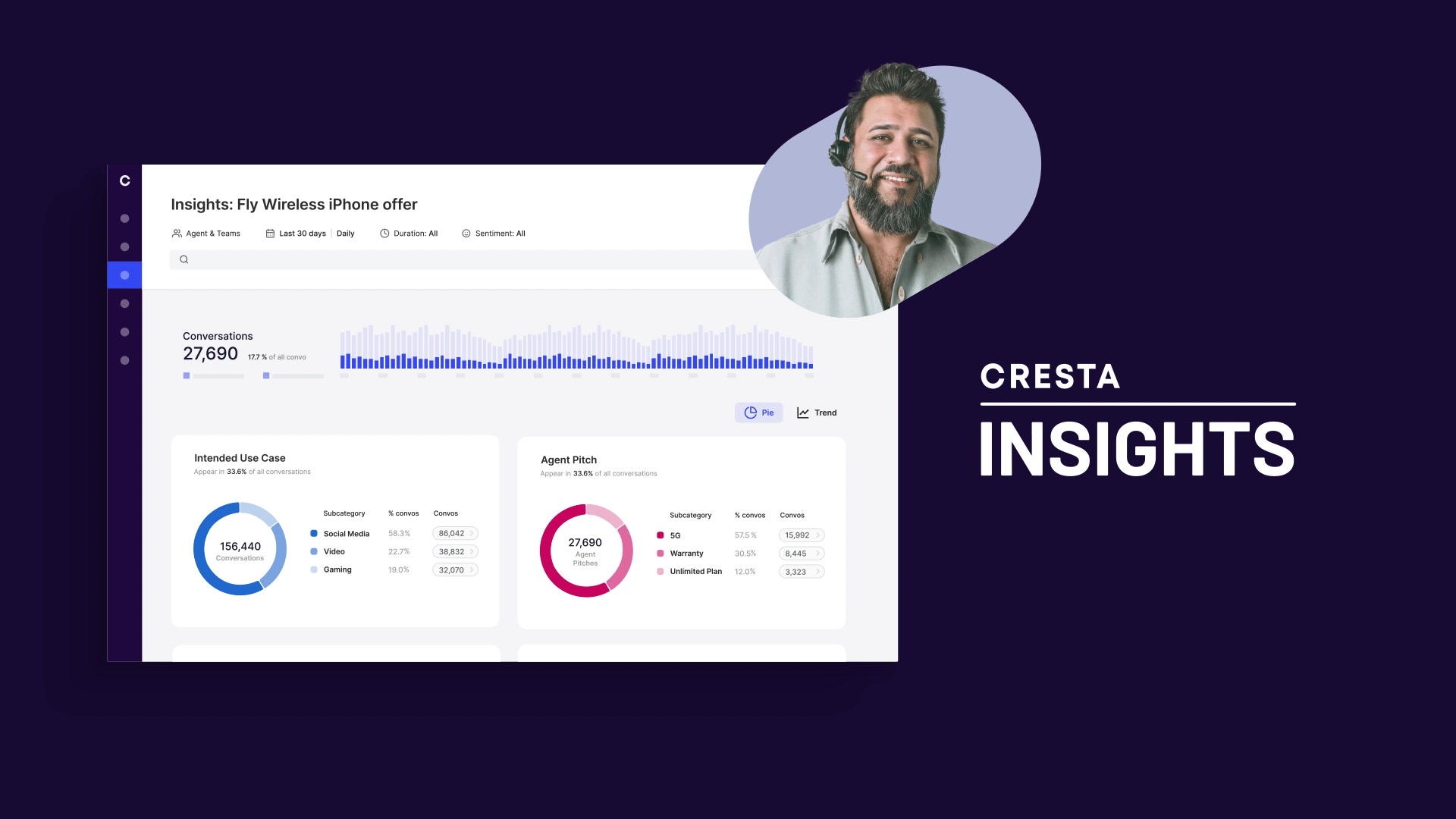 With Cresta Insights businesses can extract customer insights from conversational data and instantly take action. Identify key trends, answer critical business questions, and uncover unknown unknowns, like why customers are calling in. Use these insights to make data-driven decisions and inform business and contact center strategy.
Cresta Opera is the first no-code solution that lets anyone build powerful, flexible and dynamic AI powered logic in just a few clicks.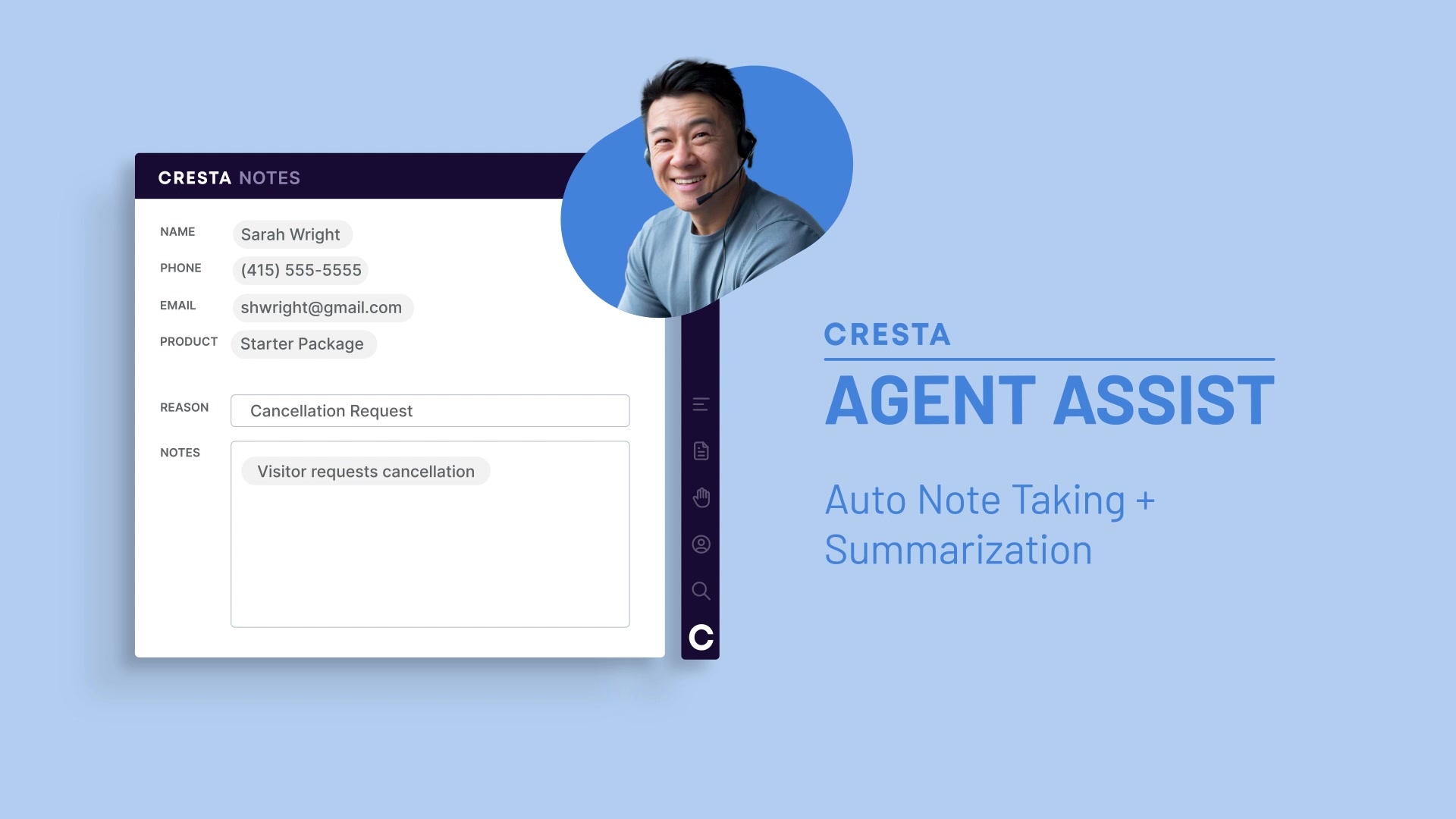 Contact Center Agents spend a whopping one-third of call time on post-call activities, from writing notes and summaries to copy-and-pasting them into different applications. Meet Auto Summarization & Note Taking, and say goodbye to tedious tasks and After Call Work that are slowing down your agents.